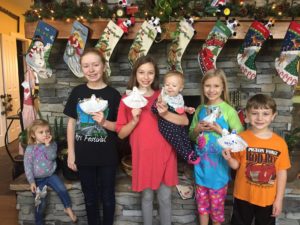 Merry Christmas from from the Thomas family!   Every year starting on December 1st, we start our Advent activities.  We've used several resources over the years, but one that we continue to use year after year is a book called Getting Ready for Christmas, a daily Advent prayer and activity book for the family.  Day 1, we read the story of Gabriel's visit to Mary from Luke 1:26-32 and our activity was to create angels for the Christmas tree.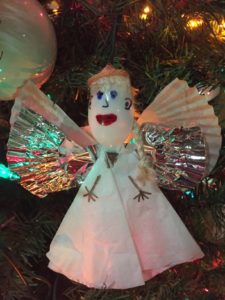 Usually they draw or cut out angels from construction paper; however, this year Christi had the creative idea to use plastic spoons,  yarn, coffee filters and aluminum foil cupcake baking cups.  I thought they turned out pretty cool!  I encourage you to start an Advent tradition with your family.  In the world we live in today, it is very easy for children to get caught up in the commercialization of Christmas and forget the real reason for the Season.
I recently decided to change the nature/purpose of this blog.  It was originally about our re-discovery of life on the farm, but I would like to broaden its content to share our personal journey of learning to love and live life following God.  Our family is far from perfect and I will share some of my personal struggles here, but in a world full of confusion about the "modern family" and other really bad examples of family, we hope to be a beacon of light for others to follow.