On Wednesday we got our cows! The much anticipated day had arrived.  Upon the announcement, Ellesie (6) and Harris (3) decided to cowgirl and cowboy up.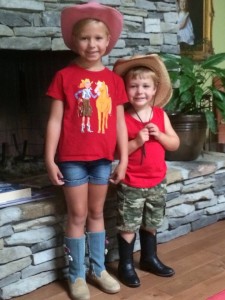 Upon releasing the cows they immediately went to exploring their new home. I think they walked the entire fence line in less than 10 min. After their first round Ellesie decided to chase them down the road. We all got a kick out of watching our animal lover herd the cows!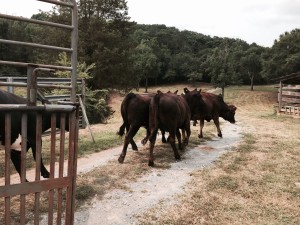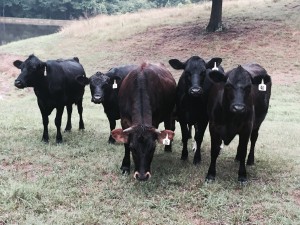 Getting cows again here on the farm was part of my life-long dream. When we moved to the farm when I was 7, my Granddad offered me the opportunity to trade cattle with him. I would give him a deposit on a calf when the Herefords were bread and the balance when the calf was born, selling them 6-9 months later and making a $200-300 profit. However Granddad did most of the work and I wish I'd spent more time learning from him. Now we start a new venture on the farm with cows and I will learn as I go. Granddad would be proud!